📣 ❗❗️️ Daca subtitrarea nu porneste automat, apasati pe butonul CC de player si selectati limba (Romanian sau English).
📣 ❗❗️️ Dezactivati AdBlock pentru a functiona corect subtitrarile si pentru a vedea filme online si seriale online fara probleme.
📣 ❗❗️️ Daca solutia de mai sus nu functioneaza, va rugam sa ne scrieti pe e-mail la 📩 contact@filme-seriale.eu 📬.
Vezi Online: Serial Online: Tess of the D'Urbervilles (2008), serial online subtitrat în Română: 1x3
Urmărește acum episodul: Part Three
Data apariției la acest episod: Sep. 28, 2008
Third in the four-part drama series based on the novel by Thomas Hardy. Tess agrees to marry Angel, to his great joy. When he confesses to a dishonourable event in his past, Tess feels that she can at last tell him about her relationship with Alec D'Urberville and its consequences.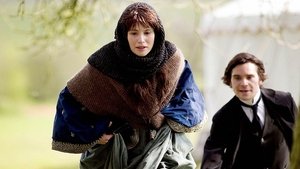 📌 Episoade disponibile Online